Product introduction
Inner climbing twer crane is a speical model used for narrow jobsite.
-inner climbing in the elvator shaft
- Horizontal jib frame
- Trolley traveling
- Hydraulic self-climbing
- Original mechanism
- All safety devices well-equipped
- improved working speed
- Good speed control property
- Smooth and efficient working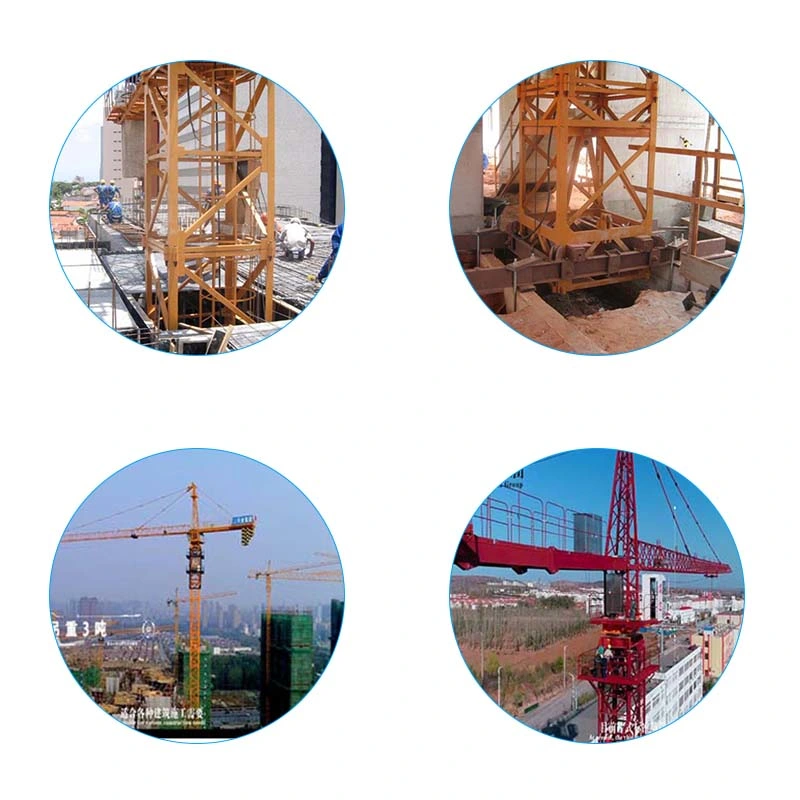 Product technical parameters and table
Model
QTP80 (TC5511)
(Flat-Top)
QTZ80
(TC5613)
QTZ63C
(TC5211)
QTZ63C
(TC5013)
QTZ50A
(TC4808)
Max Working Radius (m)
55
56
52
50
48
Free Height (m)
41
46
40
40
34

Max Load (T)

6

8

6

6

5

Tip Load (T)

1.1

1.3

1.1

1.3

0.8

Max Height (m)

161

161

140

140

140

Wall Ties for Max Height (sets)

8

6

6

6

6

Main Material Specs (mm)

Square Steel Tube




135

2

*12

Square Steel Tube 135

2

*10

160*14 Angle Steel




(Standard Section)







160*16




Angle Steel (Reinforcing Section)

160*14 Angle Steel




(Standard Section)







160*16




Angle Steel (Reinforcing Section)

Angle Steel 160*12

Mast Section Dimension (m)

1.835*1.835*2.5

1.835*1.835*2.5

1.615*1.615*2.5

1.615*1.615*2.5

1.5*1.5*2.5

Hoisting Speed (m/min)

80/40/10

0~60

80/40/10

80/40/10

70/35/9

Min Steady Falling Speed (m/min)

5

5

5

5

4.5

Slewing Speed (r/min)

0-0.62

0-0.

8

0-0.62

0-0.62

0-0.7

Radius-changing Speed (m/min)

40/20

0~60

40/20

40/20

40/20

Jacking-up Speed (m/min)

0.6

0.6

0.6

0.6

0.5

Total Motor Power (kw)

60

55.2

32.8

32.8

21.1

Independent Structure Weight (kg)

37800

36800

33279

33052

25522

Counter Weight (T)

16.2

14.85

11.475

11.475

8.12
Show details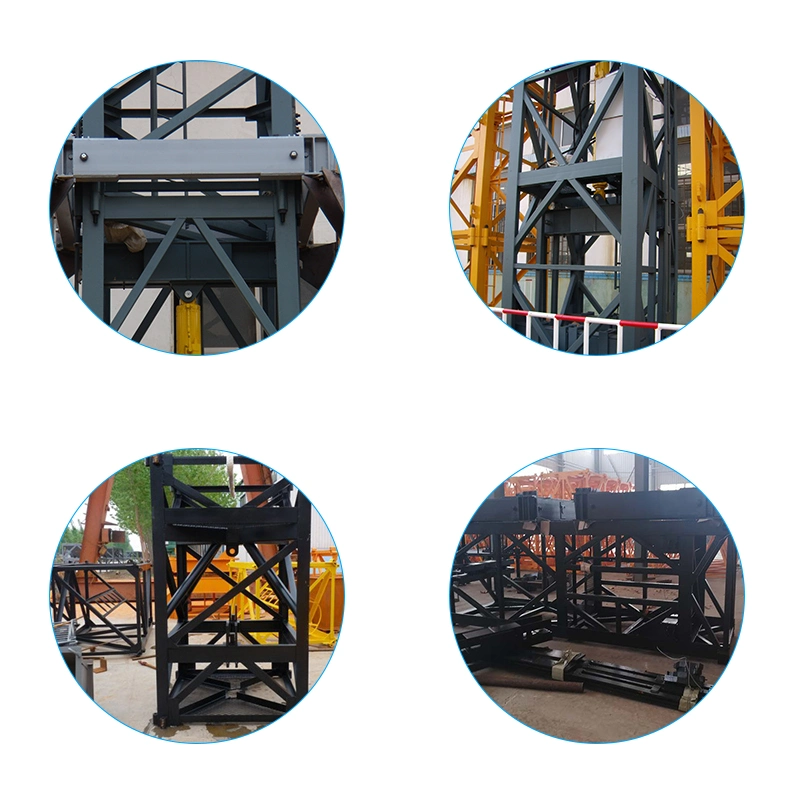 Project display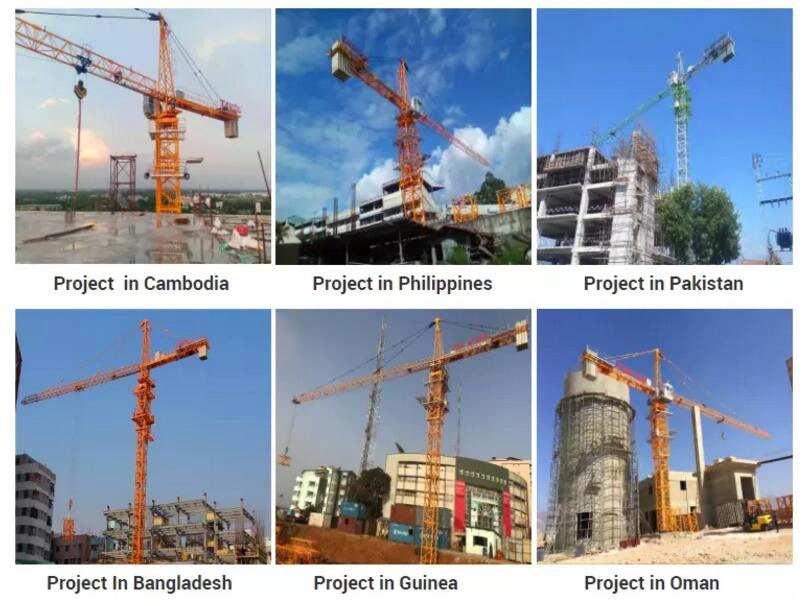 Other products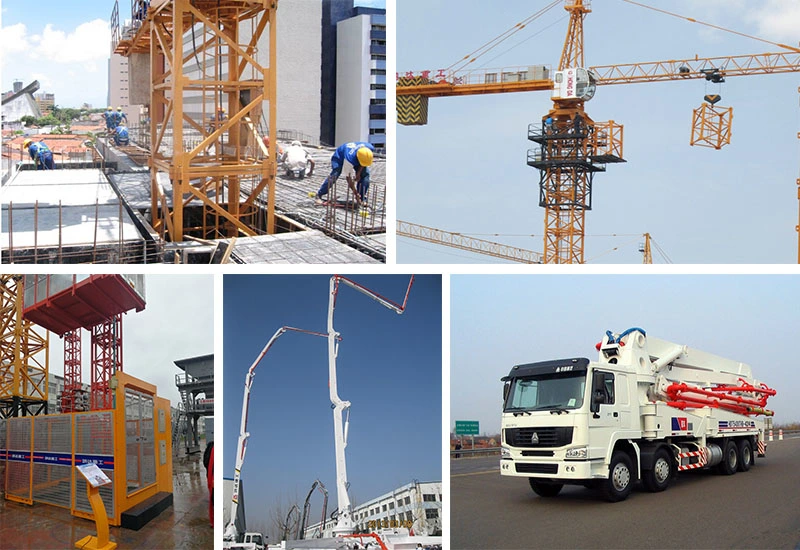 Company Profile
Hongda TIELISHI series of tower cranes are one of Hongda's leading products. They cover a large working scope from QTZ31.5(3 ton) to QTZ500 (25ton)with travel range varying from 30m to 80m, have multiple working methods and apply to many purposes.

They can widely apply to high-rise hotel, resident houses, high-rise industry buildings, large-span factory buildings, large chimneys and other high-tower buildings. TIELISHI series of tower cranes have been awarded many honors like Shandong famous brand. And QTZ63, QTZ80, QTZ125 and QTZ160 ,QTZ200,QTZ300,QTZ315 and QTZ500 four kinds of tower crane have gained the CE certificate.

Wherever you from whenever you come we will welcome you warmly to visit our factory and negotiate business.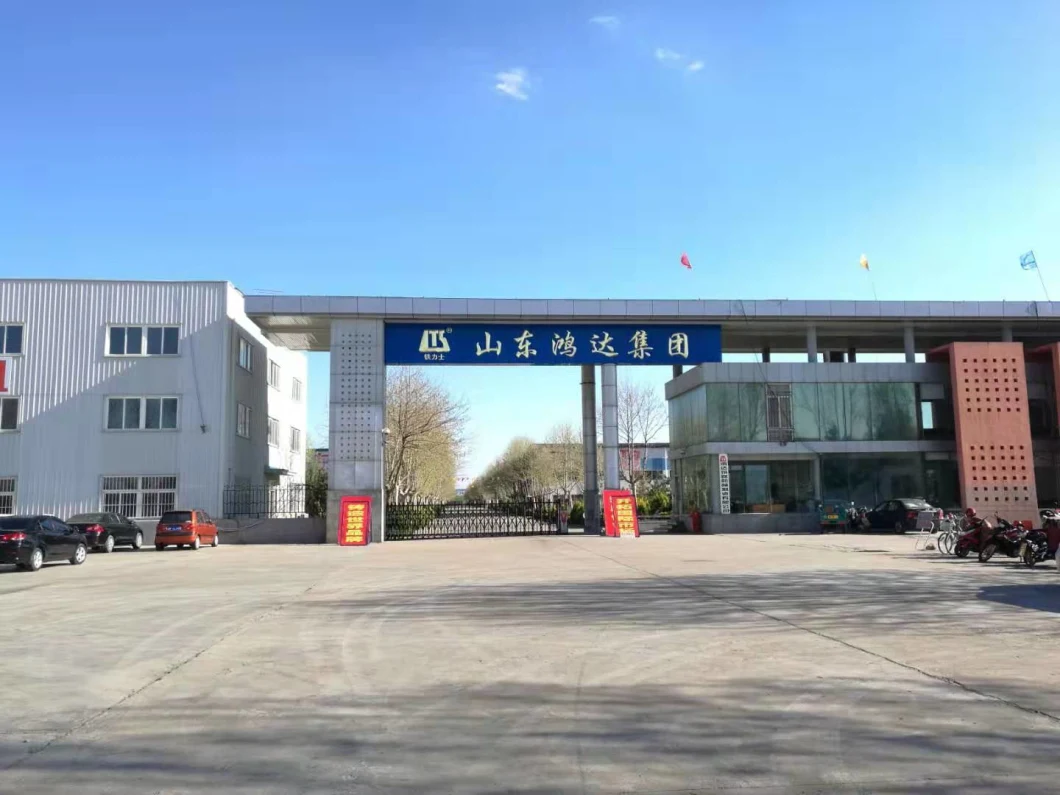 Product quality certification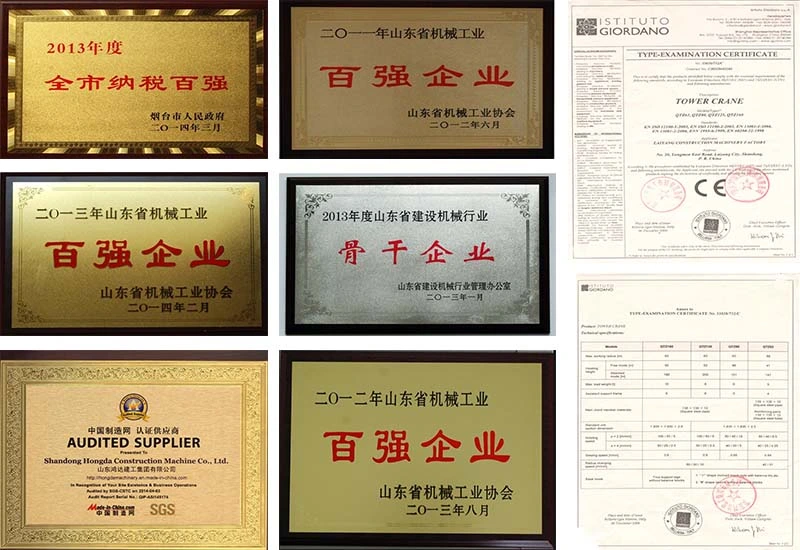 Production factory
The company cooperation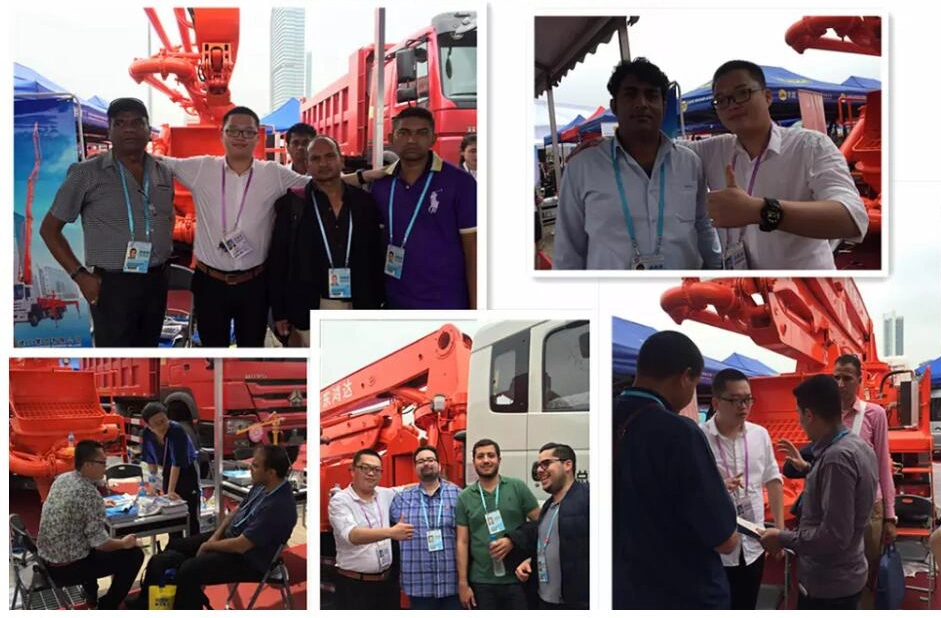 Product Packing & Delivery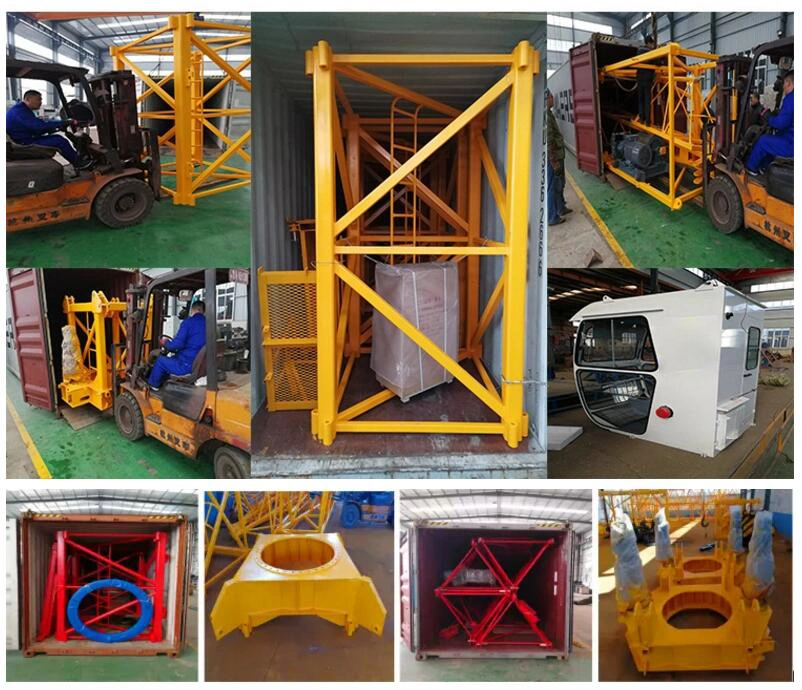 FAQ
1.Minimum Order Quantity?
MOQ is One Set.
2.What kind of terms of payment?
T/T,L/C,D/A,D/P,Western Union are available.
3.How long does it usually take to deliver the product?
The production period is 30 days to 60 days,We'll make the shipment to you soon.Accurate delivery time depends on the specific quantity.
4.Quotation request:
If you are interested in our products,please provide the following parameters:
1)Jib Span/Jib Length(m)
2)Max load capacity(ton)
3)Tip load capacity(ton)
4)Lifting height(m)
5)Local power supply(kv,hz)
6)Other special equipments
We will provide best price once confirmed the above.